Shop Ancient Menace Products
From woven patches and stickers to coffee cups and posters, there are many ways to enjoy the cast of Ancient Menace characters! Make sure to follow our blog for special releases, limited edition products and news about upcoming release dates for trading cards in 2023.
Pick up these super sparkly, limited edition holofoil stickers while they last! Hurry, when they go, their gone. . .
Don't miss out on our limited edition, Coffee Cups & Mugs! With short print runs, these are sure to sell out fast!
Decorate your home or office with limited edition posters and prints featuring your favorite Ancient Menace™ characters.
Yes! You can now buy T-shirts, hoodies, hats and other apparel products featuring select characters from the Ancient Menace line!
Better get 'em while they're hot! These limited edition products feature an extremely short print run and when they go, they're gone.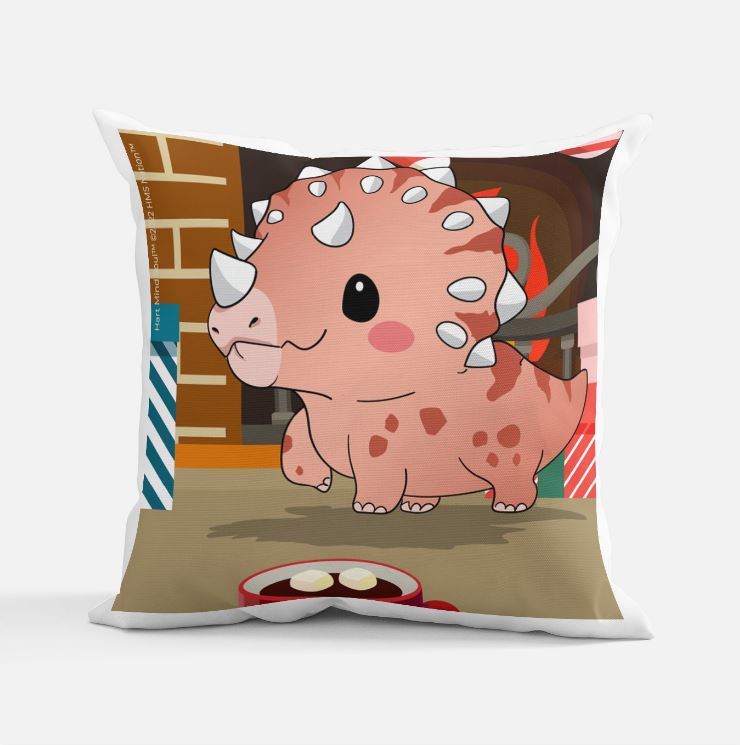 While we are still waiting on the plush dinosaurs to arrive, we do have some adorable, seasonal throw pillows in stock!
Have you heard the news? The cast and characters of Ancient Menace™ are officially here! And while we are polishing up a few things before we officially release our Series 1 Trading Cards, you can still get in on all the fun! Look for special, Inaugural Stickers, T-shirts, Limited Edition Prints and Posters!
Printed on sparkly rainbow holofoil foil, these stickers are only available while supplies last! Randomly inserted inside specially marked packs of Ancient Menace™ trading cards or for purchase in our online shopping cart!
Don't miss out on these limited edition coffee cups and mugs featuring your favorite Ancient Menace™ characters! Printed on durable, 11-oz. white ceramic mugs, our coffee cups are both dishwasher and microwave-safe.
Brighten up your wardrobe with a new, Ancient Menace™ T-Shirt! Hurry, each limited edition design is only printed for a short time, and when they go, their gone!